22000 Series
LONGER LASTING PERFORMANCE WHEN COMPARED TO BLACK OPEN CELL
22000 is the best product to start with for all of your corrugated dies, regardless of whether they are flat or rotary dies. 22000 continues to be one of our most popular products because of its wide application range and economical price.
Firmness: Medium
Recommended for product and scrap ejection on rotary and flat die applications
If 12000 or MR 50 are needed for product ejection, 22000 is perfect for scrap ejection and cost savings
Available with or without pressure sensitive adhesive (PSA)
Custom shape services available
Shapes
Sheet size: 22″ x 42″
Available in sheets, strips, blocks, and custom profiles
Colors – product numbers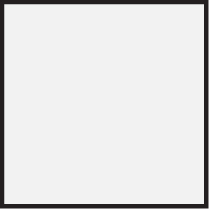 White – 22000


 Black – 22100


 Grey – 22300


 Red – 22500


 Tan – 22700


  Orange – 22800


 Blue – 22900


 Green – 22G00
SDS Sheet
22000 Series is available in the following custom shapes. All of these shapes have been designed to make the proper application of rubber to a die easier and faster for you. The shapes will automatically create enough space between the body of the strip and the rule to make sure the proper ejection action can occur during a run. Whatever your preference, we have the shape.