TopCoat Technology
Topcoat to the rescue!
Our proprietary formulation provides a strong and resilient surface coating with low friction interface that can be added to our elastomer products. TopCoat resists delamination as it is applied with no adhesives resulting in a permanent chemical and mechanical bond to the elastomer.
TopCoat is available in sheet format and can be converted into custom shapes. Choose from thicknesses ranging from .015" – .060" with finishes in matte or semi-smooth.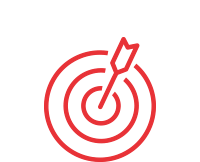 Ejection Efficiency
Provides less tonnage and better
controlled force ejection.

Improves Stripping
Ideal for tight scrap areas,
hangers, and punches.

Optimal Balance
Customizable tool offering
ultimate die and press balance.