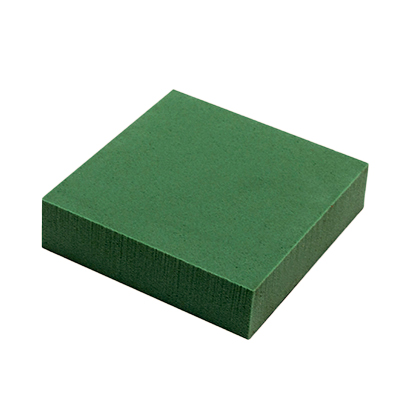 Green G'rilla™
USED PRIMARILY FOR SMALL AREA EJECTION
A real powerful, tight tolerance, highly resilient ejector used primarily for small area ejection for proper die ejection balancing. When cut in the Groovy G'rilla™ shape it does a fantastic job of ejecting material from slots as narrow as 1/8″ wide. Green G'rilla™ is also well known for its extreme durability.
Firmness: Firm
Recommended for tight areas to prevent material build-up
Recommended for flat die applications
Available with or without pressure sensitive adhesive (PSA)
Custom shape services available
Shapes
Sheet size: 18″ x 36″
Available in sheets, strips, blocks, and custom profiles
Colors – Part Numbers

 Dark Green – MR26600
SDS Sheet
Green G'rilla™ is available in the following custom shapes. All of these shapes have been designed to make the proper application of rubber to a die easier and faster for you. The shapes will automatically create enough space between the body of the strip and the rule to make sure the proper ejection action can occur during a run. Whatever your preference, we have the shape.