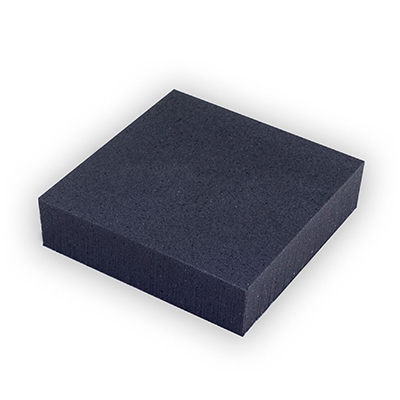 MR1100
Longer Lasting Performance When Compared To Standard Black Open Cell
For years, Monroe Rubber has collected data on all types of die ejection materials. When the opportunity arises, our engineering staff works to improve our products in order to keep up with advances in the high-speed die-cutting process. The release of MR1100 to replace the old Black Open Cell is a prime example of this kind of improvement.
Firmness: Medium
Recommended primarily for flat dies but can also be used in rotary applications
Available with or without pressure sensitive adhesive (PSA)
Custom shape services available
Shapes
Sheet size: 18″ x 36″
Available in sheets, strips, blocks, and custom profiles
Colors – Part Numbers

 Black – 27100
SDS Sheet
MR1100 is available in the following custom shapes. All of these shapes have been designed to make the proper application of rubber to a die easier and faster for you. The shapes will automatically create enough space between the body of the strip and the rule to make sure the proper ejection action can occur during a run. Whatever your preference, we have the shape.