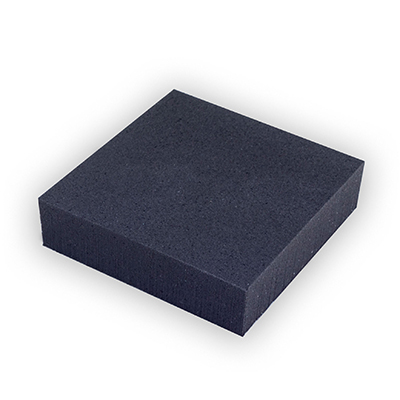 MR24
Our MR24 has a durometer and compression/deflection slightly less than Red Rhino and was originally developed to be used on the lead edge of rotary dies. However, it has a wider functional range of motion than Red Rhino, and because of that, it can fill other requirements as well.
Firmness: Medium
Recommended for the lead edge on rotary dies
Available with or without pressure sensitive adhesive (PSA)
Custom shape services available
Shapes
Sheet size: 18″ x 36″
Available in sheets, strips, blocks, and custom profiles
Colors – Part Numbers

 Black – MR24100
SDS Sheet
MR24 is available in the following custom shapes. All of these shapes have been designed to make the proper application of rubber to a die easier and faster for you. The shapes will automatically create enough space between the body of the strip and the rule to make sure the proper ejection action can occur during a run. Whatever your preference, we have the shape.