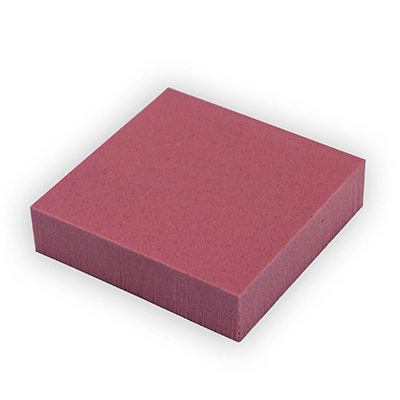 MR75
MICROCELLULAR POLYMER WITHOUT THE LARGE HOLES
MR75 is a microcellular polymer without all the large holes and thickness variances of the old standard 75 rubber. It is the new and improved version that can outperform and outlast the old 75 rubber. Our new MR75 will help you get jobs on and off press, fast. Add to that with extremely competitive pricing and you have good reason to try this.
Firmness: Firm
Recommended for flat die applications
Available with or without pressure sensitive adhesive (PSA)
Custom shape services available
Shapes
Sheet size: 18″ x 36″
Available in sheets, strips, blocks, and custom profiles
Colors – Part Numbers

  Orange – MR75800


  Blue – MR75900


  Brick Red – MR7500
SDS Sheet
MR75 is available in the following custom shapes. All of these shapes have been designed to make the proper application of rubber to a die easier and faster for you. The shapes will automatically create enough space between the body of the strip and the rule to make sure the proper ejection action can occur during a run. Whatever your preference, we have the shape.