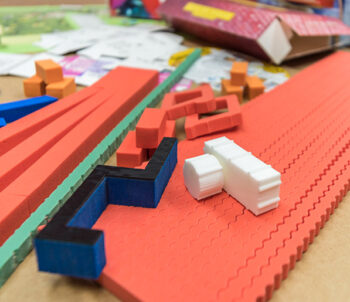 Our only focus
OUR PRODUCTS ARE ENGINEERED AND DESIGNED EXCLUSIVELY FOR THE DIEMAKING AND DIECUTTING INDUSTRY.
In 1995 Monroe Rubber & Plastic released the first ejection material made specifically for the diecutting industry, Green G'rilla. Two years later in 1997, Red Rhino was developed to be the perfect pairing for use on flat dies. Fast forward to today and that same ingenuity that led Monroe to create specific products for die ejection over 20 years ago has not wavered at all. In fact, it has only increased. Monroe Rubber & Plastic has sophisticated, state-of-the-art equipment for manufacturing and converting a whole range of ejection specific products made just for you and your dies.
Ready to advance your die performance? Contact us to learn all the products we have available to handle your application and take your die performance to another level.
Back to Blog